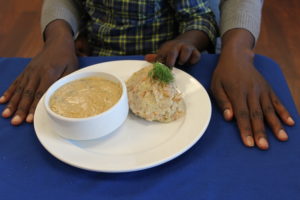 Membership in the Society is open to anyone, and is free of charge. Members of Ni Wakati are welcome to attend events throughout the year and, importantly, participate by electing the Board of Directors during the charity's Annual General Meeting. If you have any questions with regards to membership, or would like to join, feel free to contact us at e-mail at awhss@yahoo.ca.
Ni Wakati membership lists are strictly confidential. 
---
Volunteer:
Ni Wakati offers volunteers' diverse opportunities to learn, gain new skills and experiences, meet new people and get involved in community. Our volunteers enrich our organization with the unique experiences and skills that they bring to their positions. We welcome you, your individuality, and the diversity you bring to Ni Wakati!